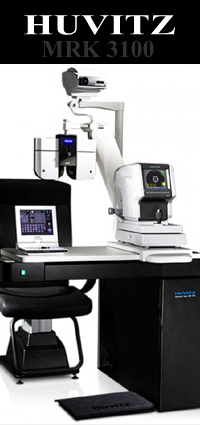 Gupta Chashma Ghar an Optical Store established in 1981 by Mr. Satish Gupta
, and through their practices in Sirsa have become synonymous with professional eye care and designer eye wear. We offer professional and friendly service providing family eye care. Although the first priority is the health care of your eyes, the importance of fashion and style is apparent in the huge range of frames available in our optical store. All leading designer brand names are there like
Ray-Ban, Emporio-Armani,PRADA, Versace, Maui-Jim, Chrome Hearts, Cartier, D &G, Baush & Lomb, Careera, Essilor Varilux-Crizal, Gucci, Hallmark, Johnson & Johnson, Killer Loop, Luxottica, Nikon, Safilo, Tommy Hilfiger, Vogue, Fastrack
and many more in the store.
We all know that change is inevitable. As the technology of eye care has changed, Gupta Chashma Ghar has never lost sight of its commitment to customer service, quality and innovation. Through our knowledge and experience we will exceed the expectations of our customers in the eye care products and professional optical services we provide. We are so confident of the superior quality of our products that we promise a lifetime free service for them at our optical store. Our company is founded on integrity, a vision to the future and common sense. We've built our business with flemibility and creativity and a dedication to our customers needs and the highest quality products of leading international brands available here. We believe in the inherent goodness of mankind and endeavor to bring a sense of humor to every day.
Decide on an optician you feel comfortable with and that provides a total service: from eye examination to aftercare. Don't be fooled by two-for-one offers, compare the service on offer and the authantication of the product before your buy. At Gupta Chashma Ghar our promise is to provide friendly and excellent value products and services with guarantee and warranty with products. Our goal is to always provide the best in quality eye care from eye exam and eye refraction to eyeglasses and contact lenses. We offer the best value for your money by using the latest technology that is available in lenses and frame designs and the latest equipment in manufacturing.We have an state of art fully automatic computerized workshop with zero error spectacles lens fitting.
So at
Gupta Chashma Ghar
we have built our optical business on personal recommendation and referrals. Being independent allows us the professional freedom to provide you with the very best in eye care. You can feel confident that your visual needs will be professionally managed and cared for.